Finding the best attorney for your case is more than simply finding a skilled lawyer. This person will be representing your interests. This means you need to trust your attorney to make choices that will best serve you as his or her client. This means that you should get to know your personal injury attorney to make sure you see eye-to-eye.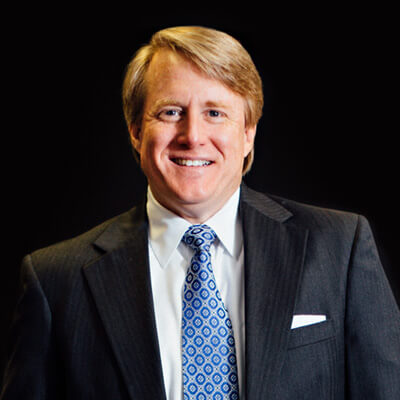 The lawyers at Stevenson & Murray want to be the attorneys you trust. To help, we have arranged some interviews to help you get familiar with the attorneys who will represent you. This month we are talking to partner Mark T. Murray:
Thanks for talking with us Mark. We want to provide potential clients with an opportunity to get to know you and the rest of Stevenson & Murray. To help with that, we've got a few questions we would like to ask you.
First of all, why should a new client consider hiring you as an attorney?
A: I am Board Certified in three different areas of the law, I was an adjunct law professor for twenty years, I have been named a Texas Super Lawyer every year since 2003, multiple significant verdicts, member of the Multi-Million Dollar Advocates Forum, former president of Houston Trial Lawyers Association, former president of STCL Alumni Association and frequent lecturer/presenter for the State Bar of Texas Continuing Legal Education Program and Texas Trial Lawyers Association.
Wow, those are some impressive qualifications. It must have been hard work to achieve those awards and recognitions. What inspired you to work so hard for your clients?
A: When I was very young, I realized that being right in many circumstances did not seem to matter.  The strong took advantage of the weak.  I believed truth should prevail in disputes.   I became a lawyer to get an opportunity to speak on behalf of those who could not, or did not know how to speak for themselves.  I consider it an honorable profession to be able to argue for the truth.  However, it can be very challenging to face large corporations and insurance carriers who work against us.
Can you tell us about a case where you got to defend the truth for your client?
A: Recently I represented a client with a traumatic head injury and orthopedic injuries.  The case was tried in federal court to a jury.  The client became overwhelmed and broke down on the stand.  He was unable to continue with his testimony.  The jury understood his brain injury interfered with his ability to answer questions, and they awarded damages to take care of his future medical needs.  His harms and losses were extensive.  So was the verdict.
Sounds like you provided the help that client needed. Is that what you do for all your clients?
A: The work we do at Stevenson & Murray is in service of the client.  We serve their interests.  Our clients entrust us with their cases and I personally commit to professionally and ethically advocate for their needs.  I have spent years learning and teaching the skills necessary to listen to our clients' concerns and present those issues to a jury.
Is that what you find rewarding about being an attorney?
A: Assisting someone who has experienced a life-changing event, either by injury or loss of a loved one, and acting as their legal guide and counselor is very rewarding.
Okay, let's talk a little more about you, so potential clients can know more about the person they are trusting. What is life like for you off the clock?
A: I love to read/listen to audiobooks.  I also enjoy running (so I can sleep at night), being a husband/father, our pets, and driving very fast cars.
Are there any causes that are close to your heart?
A: My favorite charity is Canine Companions, www.canine.org, that trains service dogs for physically challenged individuals. These dogs help people overcome physical barriers.  The dogs are individually selected and trained to perform all types of tasks for their person.
What else would you like a potential client to know about Stevenson & Murray?
A: Meet with us, let us hear your story and share with you the legal issues that you need to be aware of as you move forward.  Ask us your questions.  Give us an opportunity to earn your trust.
Do Not Settle for Any Attorney. Call a Houston Personal Injury Lawyer You Can Trust
Facing huge corporations and penny-pinching insurance companies is what we do. Helping the injured recover hundreds of millions of dollars is a service that we are proud to provide. Oil workers, truck accident victims and maritime workers have a defender at our firm. Call (713) 622-3223 and let us help you get the compensation you deserve.