Awards & Accolades for Our Houston Injury Attorneys
We Always Strive for Excellence
Over the years the Houston lawyers of Stevenson & Murray have received numerous awards and credentials from many prestigious organizations and publications. While we are not in the business of receiving awards, we are always honored when our work to help the clients and families we represent results in the recognition of our peers, the bench, the press and the community. Read on to learn more about our individual and collective accolades.
Board Certified

In 1974 at the request of the State Bar of Texas, the Texas Supreme Court established the Texas Board of Legal Specialization as the only governing board authorized to certify attorneys in legal specialty areas. Today, of the more than 90,000 attorneys licensed to practice in Texas, only 7,150 have earned the right to be publicly recognized as board certified specialists in one of 22 select areas of law.
Mark Murray has fulfilled and maintains the rigorous requirements to be board certified in personal injury trial law. He is also board certified by the National Board of Trial Advocacy in the areas of civil trial advocacy and civil pretrial practice advocacy.
Super Lawyers Best of the Best

Each year Super Lawyers recognizes the top Houston lawyers in Texas via a patented, multiphase selection process involving peer nomination, independent research and peer evaluations. The Texas Houston lawyers who receive the highest point totals during this selection process are further recognized in Texas Super Lawyers Top Lists as "best of the best."
Mark Murray has been selected as a Super Lawyer Best of the Best in 2018.
Top 100: 2018 Houston Super Lawyers
Top 100: 2018 Texas Super Lawyers
Super Lawyers

Super Lawyers selects attorneys using a patented, multiphase selection process. Peer nominations and evaluations are combined with independent research. Each candidate is evaluated on 12 indicators of peer recognition and professional achievement. Selections are made on an annual, state-by-state basis and represent no more than 5 percent of the Houston lawyers in each state.
Mark Murray has been selected to the Texas Super Lawyer list in 2003–2018.
John Stevenson has been selected to the Texas Super Lawyer in 2007–2016.
Super Lawyers Rising Stars

Each year Super Lawyers selects up-and-coming attorneys to its Rising Stars list who are 40 years old or younger or who have been practicing for 10 years or fewer. The final published list represents no more than 2.5 percent of the Houston lawyers in each state.
National Association of Distinguished Counsel Nation's Top One Percent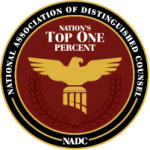 The National Association of Distinguished Counsel is dedicated to promoting the highest standards of legal excellence. By virtue of the NADC's highly selective research process, less than 1 percent of practicing attorneys are invited to join. Members are thoroughly vetted by a research team, selected by a blue ribbon panel of attorneys with podium status from independently neutral organizations, and approved by a judicial review board as exhibiting virtue in the practice of law. The result identifies the finest Houston lawyers in the country, named the "Nation's Top Attorneys."
Mark Murray was selected in 2015–2016.
National Academy of Personal Injury Attorneys Top 10 Personal Injury Attorneys in South Texas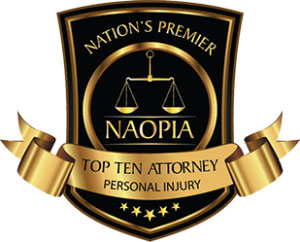 The National Academy of Personal Injury Attorneys recognizes the top personal injury attorneys in the nation. Through a stringent selection process, the organization awards the best personal injury attorneys in each state with the prestigious honor of being named "Top 10." The very few attorneys (fewer than 1 percent) that are good enough to make the list have demonstrated an extraordinary amount of knowledge, skill, experience, expertise and success in their practice of personal injury law.
The attorneys on the list have to first be nominated by a licensed practicing attorney or one of our in-house research staff members. Second, the research staff verifies that they meet the minimum requirements of membership. Then they have to be one of 50 attorneys chosen to advance to the final selection stage by our processing committee, and then the academy's board of governors officially selects the Top 10 in each state.
Texas Verdicts Hall of Fame
Stevenson & Murray was inducted into the Texas Verdicts Hall of Fame in 2011 in the case Foret v. Stewart & Stevenson LLC. Each year Texas Lawyer recognizes the winning firms based on top verdicts in terms of dollar amount awarded to the winning client, as reported to Verdict Search and published in Texas Lawyer's Top Texas Verdicts supplements.
Houstonia Magazine Top Lawyers

Houstonia Magazine Top Lawyers are selected based on Avvo.com ratings for Houston-area attorneys. Ratings consider experience, education and training, awards and honors, as well as peer endorsements. Although there are thousands of attorneys in the Houston area, only 460 were named to Houstonia's list.
Mark Murray has been selected to the Houstonia Top Lawyers list from 2013-2017.
National Trial Lawyers Top 100 Trial Lawyers

The National Trial Lawyers' mission is to promote excellence in the legal profession through advocacy training, networking and education of trial Houston lawyers. The organization selects the top 100 Houston lawyers by invitation only and based on superior qualifications, trial results, leadership, influence, reputation, stature and profile in the trial attorney community measured by objective and uniformly applied standards.
Mark Murray has been selected to the Top 100 Trial Lawyers list in 2016.
H Texas Lawyers for the People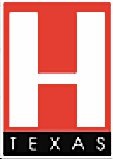 H Texas magazine compiles an annual list of Houston's Top Lawyers based on nominations from clients and peers as well as rigorous background checks. The prestigious list is published each year in the magazine's July issue.
John Stevenson and Mark Murray have been selected to the list.
AV® Rated by Martindale-Hubbell

Martindale-Hubbell has maintained ratings for Houston lawyers for more than a century, and currently reviews or assigns ratings for more than 150,000 Houston lawyers each year. Ratings reflect the confidential opinions of bar members and the judiciary, and attest to the individual lawyer's legal ability and adherence to accepted professional standards of ethics. Exclusively developed and assigned by the Martindale-Hubbell ® Law Directory, ratings are considered valuable benchmarks intended for use by members of the profession.
The top rating of AV® signifies the lawyer has reached the heights of professional excellence. He or she has usually practiced law for a number of years, and is recognized for the highest levels of skill and integrity.
John Stevenson and Mark Murray have an AV® rating.
Lead Counsel Rated by Thomson Reuters

Lead Counsel ratings were developed in 1997 to provide a simple and reliable tool consumers and businesses can use to evaluate an attorney's ability and credibility. Many Lead Counsel-verified attorneys hold official positions in renowned legal organizations and occupy positions on established professional boards. Additionally, many have won awards, written articles and books, been recognized by their bar associations, and have played and continue to play important roles in their communities. To earn the Lead Counsel rating, an attorney must not only demonstrate significant legal experience but must also receive multiple peer recommendations advocating his or her ability.
Mark Murray is Lead Counsel rated.
Texas Bar Association Life Fellow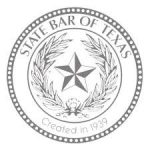 The Texas Bar Association awards the Life Fellow to members in recognition of service and devotion to the highest tradition of the Bar.
Mark Murray was elected a Texas Bar Association Life Fellow in 2011.
The Order of Barristers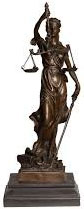 The Order of Barristers is a national honor society whose purpose is the encouragement of oral advocacy and brief-writing skills through effective law school appellate moot court and mock trial programs. The Order of Barristers also serves to nationally recognize graduating law students who have excelled in moot court and mock trial activities in their respective law schools.
John Stevenson achieved selection to the Order of Barristers.
Mark Murray achieved selection to the Order of Barristers.