Houston Offshore Injury Attorney – Drilling Rig, Ship & Platform Injuries
Our Houston Injury Lawyers Help Injured Maritime Oil and Gas Workers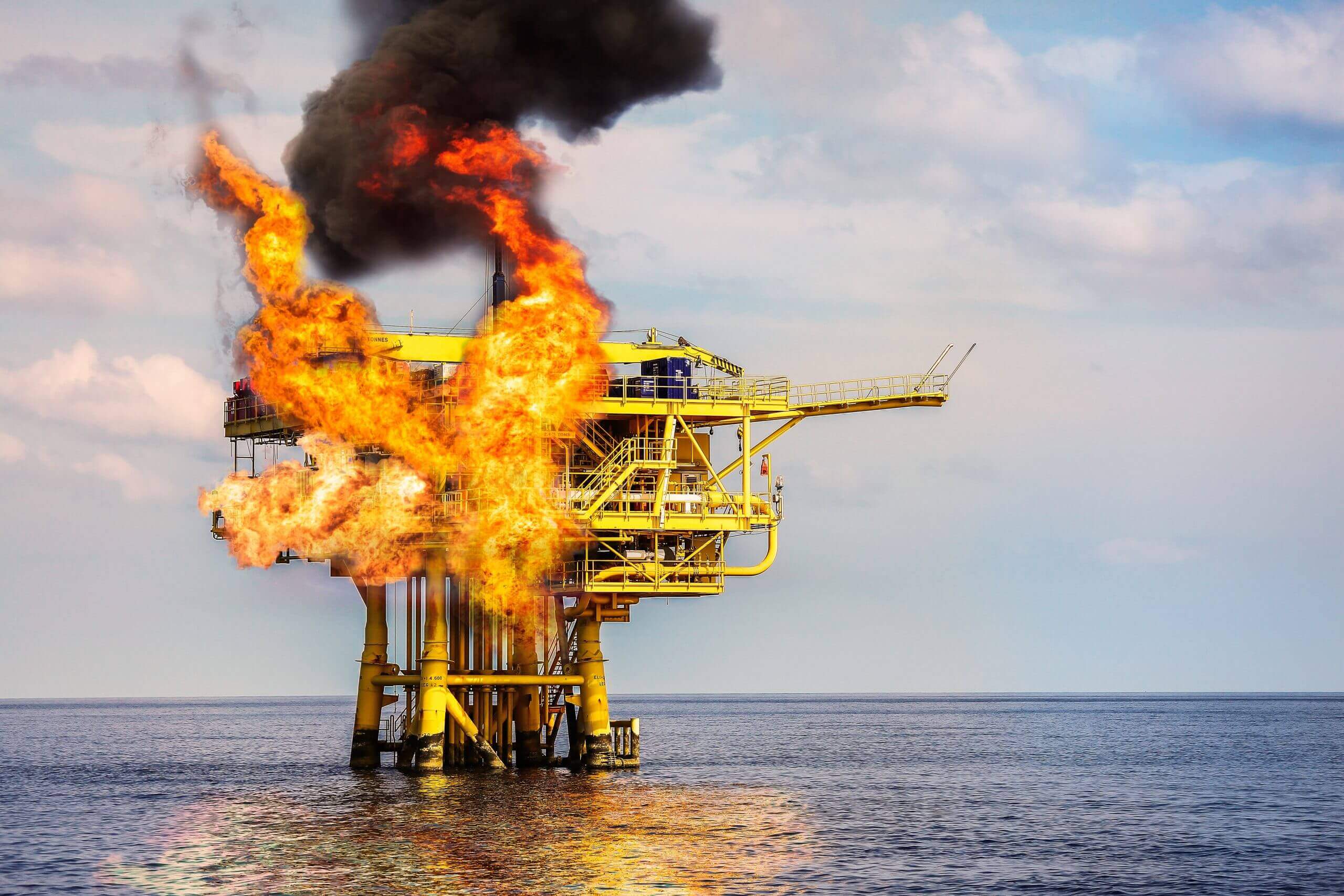 Offshore oil and gas drilling rigs, semi-submersibles, jack-up rigs and drillships are all dangerous workplaces. Rig workers aboard these vessels, can sustain life-altering injuries in an instant. When this happens, who will be responsible for the medical bills and lost wages?
It might surprise you to learn injured offshore workers may have a claim under the Jones Act. If your employer or another party was negligent and caused your injury, you may have a legal claim. Workers on fixed offshore platforms may also have a claim. However, their rights may differ from those of Jones Act seamen. Our maritime lawyers in Houston can help in either instance.
Benefits of Hiring a Houston Offshore Injury Attorney
Legal counsel is a crucial asset for any type of personal injury claim, especially one that occurs while working in any offshore business operation. Whether you were hurt on a fishing ship, an oil drilling platform, or any type of commercial vessel, you need an attorney who is familiar with the Jones Act and other maritime laws likely to apply to your case.
Texas is one of few U.S. states that does not require employers to carry workers' compensation insurance, and many people who work on land in the Houston area have trouble recovering from workplace injuries because of this. When it comes to offshore workplace injuries, the legal proceedings facing these victims can be even more challenging to resolve.
Houston injury law firm Stevenson & Murray represents maritime accident victims and offshore workers. Whether you work on a drilling rig, ship, or platform, we can help you get compensation. We have helped oil platform workers in:
The Gulf of Mexico
Asia
The Middle East
Africa
The North Sea
And Around the World
You will need legal help if you sustained an injury aboard:
An offshore drilling platform
A tanker
An exploration ship
A tug boat
Or any other maritime vessel
A highly experienced attorney from our firm can help you understand your rights. We help the injured evaluate their options in seeking maximum compensation. This includes your medical bills, lost wages and pain and suffering. Contact us today for a free consultation. All client consultations are strictly confidential.
The Jones Act and Offshore Injury Claims
While many people working in the U.S. have the option to file workers' compensation claims in response to the injuries they suffer while working, this typically isn't an option for offshore workers. Instead, most maritime employees who work in the waters around the U.S. are covered by the Jones Act, a law specifically designed to outline the legal responsibilities maritime employers have to their workers.
When an employee aboard any vessel or offshore work facility suffers an injury covered by the Jones Act, they have the right to seek various forms of compensation from their employer. A successful Jones Act claim for an offshore injury can potentially yield "maintenance and cure," which usually includes:
Compensation for lost income. The injured worker has the right to recover compensation for any wages lost because of their injury. This applies to lost future income if their injury prevents them from returning to work in the future.
Occupational or vocational rehabilitation. An injured worker's condition may prevent them from returning to their previous job, but they may be able to manage alternative work. In this situation, they can seek compensation for the cost of new job training or vocational rehabilitation that accounts for their medical condition.
Repayment of medical expenses. The injured worker can typically expect a successful Jones Act claim to cover the cost of any medical care they require. This includes immediate medical treatment costs following the injury as well as the cost of any ongoing treatment they require to reach maximum medical improvement.
Pain and suffering. The Jones Act allows an injured offshore worker to seek compensation for the physical pain and psychological distress they experienced from their injury. This may sound subjective and difficult to calculate, but a good attorney will know what formula to use to accurately reflect the severity of your condition.
When you choose Stevenson & Murray as your Houston offshore injury attorneys, we will do everything we can to maximize the compensation you secure from a Jones Act claim. Similar damages are available under Texas personal injury statutes if you must file a standard civil claim for damages against another party in the Houston area. Our firm can provide the representation you need in a Jones Act claim or any other workplace injury claim in Houston.
Employer Negligence on Offshore Drill Rigs and Platforms
When an employer fails to exercise reasonable precautions or to provide for the safety of the crew aboard a vessel, the court may hold that employer liable for the injuries that result. Claims for employer negligence may include:
Requiring crew members to work excessive hours or in severe weather. Offshore work is inherently dangerous for many reasons, severe weather being one of the most extreme threats offshore workers can face. Employers in offshore operations must maintain reasonable work hours for their employees, staffing facilities, and vessels accordingly to ensure employees do not face excessively demanding schedules. When severe weather poses a threat to offshore operations, employers are responsible for adjusting workflow accordingly to preserve worker safety at all times.
Failure to provide timely medical treatment. Employers operating offshore business operations of any kind must ensure their staff has readily available medical care in the event of an emergency. Every type of commercial vessel must have appropriate medical supplies onboard. From first aid supplies on small personal watercraft to medical bays of larger commercial ships, employers must ensure medical supplies meet applicable regulations. Employees must also have appropriate access to medical treatment and emergency transportation if necessary.
Errors of navigation and operation. Those responsible for guiding and handling a vessel have a professional duty to do so attentively and with consistent regard for the safety of those onboard. Failure to read navigation equipment correctly, failure to operate the vessel's movement systems correctly, or any other negligence pertaining to the safe operation of a vessel can easily lead to catastrophic offshore injuries.
Failure to make needed repairs or to follow proper maintenance procedures. Shipowners and other offshore employers must ensure the vessels they use receive appropriate maintenance and timely repairs. Any failure to address these issues can easily lead to critical mechanical failures that cause injuries to crewmembers.
Improper stowage and offloading practices and procedures. Many commercial vessels are used for shipping, and these vessels need to be packed and secured following appropriate procedures. As a vessel moves across the sea, the movement of the waves could cause improperly secured cargo or equipment to fall and injure a crewmember.
Failure to properly train or supervise crew. Offshore employers are responsible for maintaining safe working environments and vessels, and they are also required to ensure all facilities and vessels are staffed with appropriately trained crews. If an employer orders an improperly trained or inexperienced crewmember to perform job duties they cannot safely handle, the employer would likely face liability for any resulting injuries.
Vessel undermanning or improper training and supervision of the crew. Employers of offshore operations must have enough staff to safely manage all facilities and vessels in their control. All staff must also possess appropriate training, experience, and supervision, especially in inherently dangerous offshore industries like oil and gas drilling and shipping.
Defective lines, cables and equipment. When employers become aware of equipment defects or malfunctions, they are required to address these situations immediately. In the event an unforeseen equipment defect caused a very sudden injury, the manufacturer could face liability for resulting damages.
Lack of required safety equipment and procedures. Fire extinguishers, emergency radios, lifeboats, lifejackets, and flares are just a few examples of the necessary safety equipment most offshore operations require. An employer must ensure they have enough equipment for all crewmembers and that all safety equipment is regularly inspected to ensure fitness for use.
Unsafe gangways, rigging, steps, ladders or other working surfaces. Offshore work environments and vessels must have appropriate safety indicators, warning lights, guardrails, and other safety measures in place to minimize the chances of worker injuries. Employers must address discovered safety issues immediately.
Failure to timely evacuate injured crewmen. Offshore employers must have emergency plans in place, such as emergency communication lines with the U.S. Coast Guard and land-based emergency services along the Gulf Coast. When a crewmember suffers a serious injury, the employer must arrange for a rapid evacuation. Failure to do so can lead to liability for the crewmember's damages.
Negligence or recklessness of another crewman. Horseplay and other irresponsible conduct are dangerous in any workplace, but it is especially hazardous for maritime workers. If you sustained an injury while working offshore due to the negligence or intentional misconduct of a coworker, they could face liability for your damages.
Physical or sexual assault by another crewman. All offshore employers must have workplace policies in place to prohibit physical or sexual assault of any kind among crewmembers. While altercations may occur, any incidents that cannot be resolved to the satisfaction of the victim through internal conflict resolution channels require the attention of legal counsel.
Sexual harassment aboard ship. Sexual harassment of any kind is unlawful in U.S. workplaces, and offshore employers must ensure no such behavior occurs in their offshore facilities or within the vessels they manage. Affected employees can seek compensation for lost income and benefits and their emotional distress when employers fail to prevent this behavior.
Any failure to comply with federal safety regulations that leads to an unsafe workplace or drilling rig injury. Offshore business operations, especially dangerous ones like oil and gas drilling, are highly regulated, and all employers must carefully ensure compliance with applicable regulations at all times. Failure to do so can lead to liability for any resulting injuries, as well as very heavy fines and other legal penalties.
If you suffered an injury while employed as a crew member on a drilling rig or oil and gas platform, our Texas personal injury law firm is ready to help. The team at Stevenson & Murray can help you understand your rights and explore your legal options. We can even help if a loved one died in a fatal offshore platform accident.
Offshore Injury / Death Claims
Many people living in the Houston, TX, area work in industries that operate offshore on vessels and stationary platforms built over the surface of the Gulf of Mexico. While working offshore can be intriguing and lucrative, it is also hazardous. Not only does the sea inherently pose dangers, but the type of work typically performed offshore can be physically demanding and risky. If you or a loved one recently suffered injuries while working off the shore of the Houston, TX, area, you may need legal representation to help you recover your losses.
Legal Representation for Offshore Injury and Death Claims in Houston, TX
Maritime injuries, offshore oil platform injuries, and commercial vessel injuries can easily generate complex legal proceedings for the victim and their family. If you believe you have grounds for legal action after any type of injury or death of a family member offshore, it's essential to find an attorney who has experience handling these challenging cases.
Stevenson & Murray has years of experience handling offshore injury and death claims on behalf of clients in the Houston, TX, area. We understand the legal challenges facing most individuals who experience these incidents and the difficulties they often have in securing compensation for their damages. A Houston offshore injury attorney can be a tremendous asset as you work toward securing compensation for your damages.
Why Should I Hire a Houston Offshore Injury Attorney?
If you are struggling in the aftermath of an offshore injury or have recently lost a loved one in a fatal offshore accident, you may be understandably hesitant at the thought of taking on legal fees in the face of the economic uncertainty you likely face. However, it's vital to understand the importance of reliable legal representation when you must file any civil claim related to an offshore injury or death.
While any civil claim can be very challenging due to the complexity of the details involved, offshore injury and death cases are challenging due to the unique laws and statutes that apply to these cases. An entirely separate and distinct set of laws comes into play for offshore injuries and deaths, and it's essential to have legal counsel you can trust when facing any type of offshore injury or death case. The right attorney can help you make sense of the laws pertaining to your claim and ultimately guide you to a much better outcome than you likely could have secured on your own.
Common Challenges in Offshore Injury and Death Cases
Most offshore injury and death claims filed in Houston, TX, are work-related. Working offshore is inherently risky, whether you work on an oil drilling platform, cargo ship, fishing vessel, or any other kind of seaworthy vehicle. When most people sustain injuries at work, they can file workers' compensation claims to cover their medical expenses and lost income while they recover. Likewise, when a person dies from a work-related accident, their family may have grounds to seek death benefits through the workers' compensation system. However, when it comes to offshore injuries, the Jones Act is likely to come into play.
The Jones Act is a piece of federal legislation that ensures the rights of workers who sustain injuries while working offshore. This law allows an injured maritime worker to seek "maintenance and cure" for any injury sustained while working at sea. This law also provides the right to file personal injury claims against negligent employers and third parties responsible for offshore injuries. When an offshore injury or death occurs due to problems with a vessel, the claimant may file a seaworthiness claim under the Jones Act.
The Longshore and Harbor Workers' Compensation Act may also come into play for offshore injury and death claims. This act functions similarly to standard workers' compensation and the terms of the Jones Act, providing a channel to compensation for injuries that occur while performing maritime job duties in a maritime work environment.
Ultimately, offshore injury and death claims are more complex than most other civil claims that unfold under Texas law. Therefore, if you believe you must file an offshore injury or death claim that applies to specific maritime laws, it is crucial to obtain legal counsel from a Houston offshore injury attorney who has solid experience handling these cases.
Personal Injury Vs. Wrongful Death
When one person sustains an injury due to the actions of another party, the victim has the right to file a personal injury claim to seek compensation for their damages. Likewise, when a victim dies due to the actions of another party, their surviving family members would have the right to pursue a wrongful death claim. While wrongful death claims share many similarities to personal injury claims, every claimant must understand a few key differences. First, while a personal injury claim seeks compensation for the victim's damages, a wrongful death claim seeks compensation for the surviving family's damages. Second, specific state-level laws apply to wrongful death claims, determining who may file these claims and the damages available when they are successful.
If you recently suffered an injury offshore, or if your loved one died in a fatal offshore accident, you could face an incredibly difficult series of legal proceedings as you work toward obtaining compensation for your losses. Therefore, it's crucial to seek legal counsel from an attorney who has experience handling these complex cases and the unique maritime laws likely to come into play.
Stevenson & Murray understands the stress and frustration that can follow any offshore injury, fatal or otherwise. Our team has extensive experience representing Houston area clients in a wide range of maritime cases, including those that unfold according to the Jones Act and other federal maritime laws. If you are unsure how to approach your current offshore injury case in Houston, it's essential to seek legal counsel from an attorney you can trust.
Contact Stevenson & Murray today to schedule a consultation with our team and learn more about the legal services we provide for offshore injury and death cases. A Houston offshore injury attorney is an essential asset in this difficult situation, and our team can provide the legal representation you need to navigate your case successfully.
FAQs About Houston, TX Offshore Injury Laws
How Much Will It Cost to Hire a Houston Offshore Injury Attorney?
Legal representation can be expensive in some cases, but many attorneys who practice personal injury law offer clients contingency fee billing that makes legal counsel more accessible when they need it. Under this type of billing arrangement, there are no upfront fees for the client, and the attorney receives a percentage of the final case award. Review a potential attorney's billing policy very carefully, so there are no unpleasant surprises when it comes to the cost of representation in your case.
How Long Do I Have to File an Offshore Injury Claim in Texas?
Texas state law imposes a two-year statute of limitations on most personal injury claims. However, if you are filing a claim under the Jones Act, you have three years from the date the injury occurred. If you are unsure what statute of limitations applies to your claim, it's best to consult an experienced Houston offshore injury attorney as soon as you resolve your immediate medical concerns after your injury.
How Much Can I Recover for My Offshore Injury?
The exact value of compensation you could potentially receive from your claim hinges on various factors, such as the extent of your injuries, the level of treatment required to reach maximum medical improvement, and whether the injury interferes with your ability to work. Depending on the type of claim you're filing for your offshore injury, you could have grounds to seek compensation for anticipated future damages and your pain and suffering. A Houston offshore injury attorney is the best resource to consult for an estimate of your claim's value.
Is It Worth Hiring a Houston Offshore Injury Attorney?
Legal counsel you can trust can dramatically increase your chances of securing a favorable outcome to your impending injury case. When you consider the difference your attorney can make in the quality of your experience with your proceedings and the outcome, the value proper legal representation provides in this situation should be clear. The sooner you connect with an experienced attorney, the sooner they can begin building your case.
Contact Our Houston Offshore Injury Lawyers for Help
For a free consultation, call our home offices in Houston at (713) 622-3223. A consultation with our experienced drilling rig, ship & platform injuries attorney is confidential. You may also contact us by email for honest answers to your important questions. Schedule a case evaluation with our maritime lawyers in Houston today.