Personal Injury Law Firm News
What's Happening at the Firm?
Whether we're speaking at an event, supporting a worthy cause or just announcing firm-overview/news you can use, check back here regularly to read all about what's happening at Stevenson & Murray.
Our Website Got A Makeover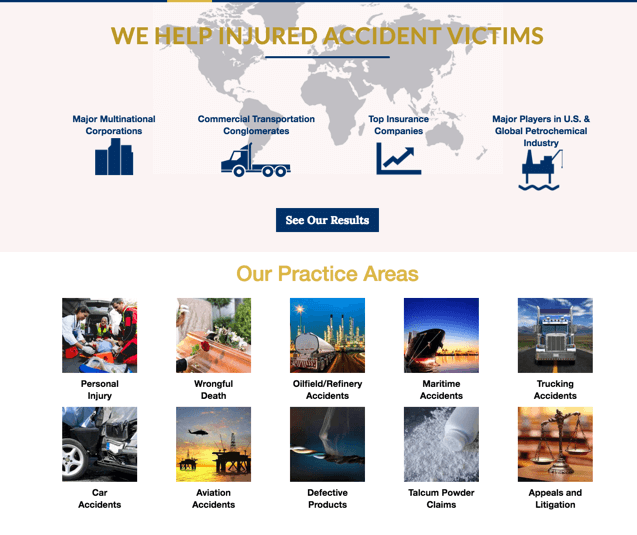 You're looking at the new StevensonMurray.com. The upgrade includes a bold new look and feel—and many new features. We want to keep our clients, potential clients, colleagues and friends in the know about our firm, our services and firm-overview/news that affects the community. Here are a few features we're particularly excited about:
We've expanded our content.
Our new site includes more information about our practice areas, the services we offer, how we accomplish our mission, and resources you might need if you face a personal injury challenge. We want to provide the information you need and keep you up to date about our work. Subscribe to our blog to stay abreast of issues that affect consumers as well as our industry, or check back to our News and Events page for announcements about our firm and our team.
Our site is responsive.
No matter how you visit our site, you'll notice a better mobile experience, thanks to a fully responsive new design. We know many people routinely access the Internet on hand-held devices like smartphones and tablets, so you'll notice our new site looks good and performs well regardless of which device you use to visit us.
We're more social than ever.
Our site includes prominent links to our firm Facebook, Twitter and LinkedIn pages, and we want to stay connected with you. Follow us in the Twittersphere, like our Facebook page and connect with us on LinkedIn. We look forward to engaging with our clients, colleagues, friends and followers in new and different ways.
As happy as we are to launch our new website, we know flipping the switch is just the beginning. Our online communications will evolve and improve continually, just like the world around us. We'll be looking for better ways to serve you through our website and our communications. Have any comments or ideas you'd like us to consider? Contact us online and let us know your thoughts.
Mark Murray Named Among Top 100 Texas Lawyers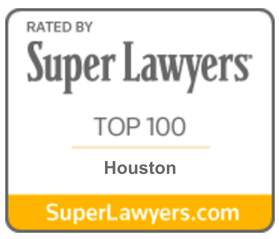 Texas Super Lawyers has once again named Mark T.Murray to its list of 2018 award winners. Mark Murray appears on both the Top 100: 2018 Texas Super Lawyers and
Top 100: 2018 Houston Super Lawyers lists, earning him special recognition as a Super Lawyer Best of the Best.
Super Lawyers, part of firm-overview/news agency Thomson Reuters, recognizes the top Houston lawyers in Texas via a patented, multiphase selection process involving peer nomination, independent research and peer evaluations. The Texas Houston lawyers who receive the highest point totals during this selection process are further recognized in Texas Super Lawyers Top Lists as "best of the best."
The prestigious list of top Texas attorneys is published each year in Super Lawyer Magazines and in Texas Monthly's October issue. Murray has been recognized as a Texas Super Lawyer from 2013 to 2018.
We're Proud to Support MADD

Did you know in the time it takes to read a brief firm-overview/news article like this one—every two minutes—another person in our country has been injured in a drunk driving crash? From our decades of work advocating for victims of drunk drivers, we've seen firsthand the enormous cost to society of this senseless crime, changing in an instant the lives of victims, drivers and their families. That's why we support the important work of MADD.
Mothers Against Drunk Driving was founded in 1980 by a mother whose daughter was killed by a drunk driver to bring awareness to a danger that was largely unacknowledged at that time. Since then MADD has grown into one of the most influential and widely supported organizations in America, and through its efforts has decreased drunk driving incidents by half. But with 28 people still killed by drunk drivers each day across the country, there is still more work to be done.
This year MADD celebrates the 30th anniversary of the designated driver and Tie One On For Safety, the organization's longest-running and most visible public awareness project. "Through our support we hope to continue MADD's important work to end drunk driving with campaigns like Tie One On For Safety," says Mark Murray. "As we enjoy the holiday season, when drunk-driving incidents traditionally spike, we encourage everyone to show your commitment to eliminating drunk driving by designating a nondrinking driver before the party begins."
Mark Murray Among Houstonia Top Lawyers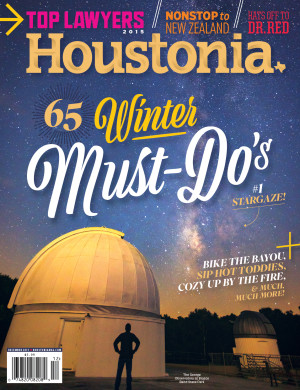 Stevenson & Murray congratulates partner Mark Murray for being selected a Top Lawyer by Houstonia magazine. Mark first appeared on the annual list in 200x and has appeared every year since. The list, published annually in the December issue, is compiled based on Houston-area Avvo.com ratings, which factor peer endorsements, experience, education, training, speaking, publishing, and awards and honors.