Houston Bus Accident Attorney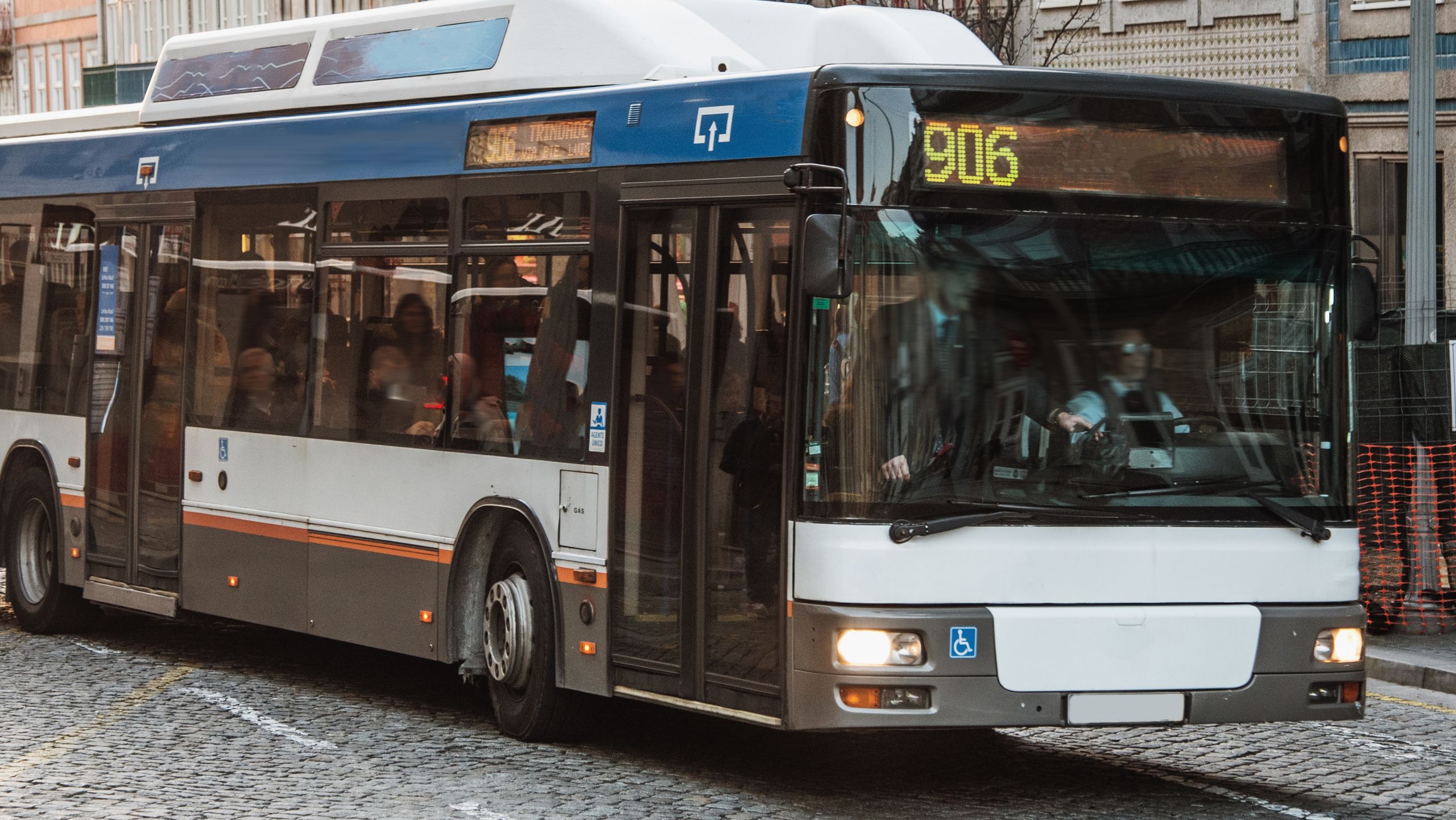 Thousands of people in the Houston area and across Texas rely on bus transportation every day. Some try to save money on their commutes by relying on public bus services, schoolchildren throughout the area take the school bus to and from classes every day, and many private bus services operate routes throughout the Houston area. While far less common than other motor vehicle accidents, bus accidents do occur in Houston, often with devastating effects on those involved.
Experienced Legal Representation for Bus Accident Claims in Houston, TX
If you were injured and lost money due to a bus accident, it is essential to determine whether another party is at fault for the damages. If so, you can claim compensation for the losses you incurred from the incident. This may sound straightforward enough, but a bus accident claim, or any other personal injury claim, can potentially raise very difficult questions you will not be able to answer yourself.
Working with a seasoned Houston bus accident attorney can significantly improve your chances of success with the recovery efforts you pursue in the aftermath of a serious bus accident. The team at Stevenson & Murray has extensive professional experience handling all types of complex personal injury cases, including those arising from bus accidents. We know the various challenges you may face in proving liability and establishing the extent of your claimable losses. When you choose our firm to represent you, you will have a dedicated legal advocate readily available to provide guidance and support through every phase of your recovery efforts.
Benefits of Working With a Houston Bus Accident Attorney
Texas law does not require you to hire an attorney to pursue recompense for your recent bus accident. You have every right to attempt to handle your legal proceedings by yourself without legal counsel, but you must understand the various risks you would face in doing this. First, you would have to manage complex legal issues while also managing your medical needs in recovery. If you miss any court filing deadlines or overlook important pieces of evidence, these errors could jeopardize your ability to recover compensation.
It is also possible to unintentionally agree to a settlement that's too low, resulting in far less compensation than you legally deserve. When you have an experienced Houston bus accident attorney handling your case, this allows you to rest and recover with peace of mind, knowing your case is in capable hands. Your attorney can handle all aspects of your legal proceedings on your behalf, keeping you updated on your case's progress as you work on recovering. Once you have gathered the evidence needed to prove fault, your legal team can then assist you in proving the full extent of the damages you can seek from the defendant who caused your accident.
Ultimately, hiring legal counsel can make a tremendous difference in the outcome of your impending bus accident claim. The right legal team can make handling every stage of your case much easier, and you will be more likely to secure maximum recompense for the damages with their assistance. The attorneys at Stevenson & Murray have decades of experience representing clients in all types of complex personal injury cases. Whether your case raises difficult questions of liability or you are unsure of the extent of your claimable damages, we can help you understand the various legal issues you are likely to face as you seek recompense for the damages. Our goal in each case we accept is maximum recovery for our client.
How to Prove Liability for a Bus Accident in Houston
The first legal challenge you will face in the aftermath of a bus accident in Houston is proving the exact cause of the accident. Liability is likely to fall to the driver of the bus or the driver of another vehicle who caused the bus accident. Various forms of evidence could be essential to your case, such as video recordings from nearby traffic cameras, driver cell phone records, and testimony from bus passengers and other witnesses who experienced the accident too or saw it happen firsthand.
It is also possible for liability to be more difficult to determine. Therefore, if a defect within the bus caused your accident, liability for the damages might fall to the manufacturer. If they produced an unreasonably dangerous and defective product, this could form grounds for a product liability claim. It is also possible for liability to fall to multiple parties, such as the driver of the bus and their employer, or a bus driver and the school district that manages their school bus route.
Your Houston bus accident attorney can help gather whatever evidence you will need to firmly establish fault for your bus accident. A few commonly reported causes of bus accidents in the Houston area include:
Distracted driving. All drivers must be attentive and alert when operating their vehicles. If a bus driver becomes distracted, they can easily cause an accident that harms multiple passengers and occupants of other vehicles. It is also possible for another distracted driver to cause an accident with a bus, absorbing liability for the resulting damages.
Driving under the influence (DUI). It is illegal for any driver to operate a vehicle while intoxicated, and doing so can result in severe criminal penalties. This is especially true if a bus driver or any other common carrier employee operates a vehicle with passengers while intoxicated. Penalties may include civil liability for victims' damages as well as fines, jail time, and driver's license suspension.
It is inherently dangerous for any driver to exceed posted speed limits, and crashes that happen at higher speeds are more likely to result in catastrophic or fatal injuries.
Vehicle defects. If there is a mechanical failure in the bus, the bus company responsible for maintaining the bus could be liable for a resulting accident. Alternatively, if the manufacturer of a defective vehicle or part is responsible for the accident, they can face a product liability claim from the victims.
Proving fault for your accident could require a combination of various forms of evidence. Your Houston bus accident attorney can be invaluable for firmly establishing liability for the accident and your resulting damages. Once you accomplish this, you can proceed with seeking recompense for the damages from the party or parties at fault for the accident.
Potential Damages From a Bus Accident in Houston
Any motor vehicle accident can potentially inflict life-changing injuries on those involved. Motor vehicle accidents are one of the leading causes of accidental injuries/deaths in the country every year, and it is essential for a victim to know their rights in terms of the compensation they can secure from the party who caused their injuries. Bus accidents can easily result in severe physical injuries such as broken bones, traumatic brain injuries, spinal cord damage, and injuries to internal organs. It's possible for a victim to suffer multiple injuries, and it is also likely for a bus accident to result in harm to multiple victims.
Property damage is another area of concern after a bus accident. If the accident involved other vehicles, those vehicles may have been severely damaged. The party at fault for causing the accident will be liable for all associated repair costs as well as any property losses suffered by the victims of the accident.
Once you have proven the exact cause of your recent bus accident in Houston, your attorney can potentially help secure compensation for medical expenses and lost income. This includes your immediate economic losses, such as hospital bills and lost wages, in not only the initial aftermath of the crash but also long-term damages. For example, if you suffer severe injuries, you may need extensive ongoing rehabilitative care to reach maximum medical improvement from your injuries. If you were severely hurt, this may impact your earning capacity, and you could be unable to return to your previous job or work at all in the future.
An experienced Houston bus accident attorney is the ideal asset to have on your side if you want to maximize the compensation you win for your economic damages. However, your recovery does not end there. Texas law also allows you to seek pain and suffering compensation from the defendant, and there is no upper limit to how much you can claim in most personal injury cases filed in the state. Your attorney can seek a large lump sum to reflect the severity of long-term or permanent harm you suffered from the accident, or they may aim for a settlement that reflects the time it will take for you to reach full medical improvement from your injuries.
It is possible for other damages to come into play depending on how the accident happened. If the defendant caused the bus accident through any illegal misconduct, such as driving while intoxicated by drugs or alcohol, they are likely to face criminal charges for their behavior. This could mean additional compensation for victims in the form of restitution or punitive damages. If the defendant responsible for causing your bus accident faces criminal prosecution for their actions, your Houston bus accident attorney can advise you as to how the outcome of their criminal case could impact your recovery.
How to Resolve Your Bus Accident Claim in Houston
Proving liability is the first challenge you face in a civil suit for a bus accident, followed by proving the extent of the damages you intend to claim from the defendant. Auto insurance could come into play in your recovery efforts depending on who caused the accident. State law requires every driver to have personal auto insurance that includes liability coverage for physical injuries and property damage. Bus companies are also required to have insurance coverage, and if the company responsible for the bus that crashed bears liability for the damages, you could have the ability to file a claim against their policy.
Your Houston bus accident attorney can help you navigate any insurance claims you need to file to recover from your accident. Dealing with insurance carriers can be difficult, and the right attorney can make every aspect of the claim-filing process easier to manage. Your attorney can help file your insurance claim and resolve any issues that might arise with the insurance company. Once they deliver their settlement offer, your legal team can review it to ensure that it appropriately compensates you for your damages.
After recovering as much as you can through insurance, outstanding damages must be sought from the party or parties directly responsible for the bus accident. Filing a personal injury claim will be easier with experienced legal counsel on your side. Your attorney can ensure you meet all court filing deadlines and that your initial complaint is as compelling as possible. Most of the civil suits filed each year end in private settlement, but litigation may be necessary if settlement isn't an option for any reason.
The attorneys at Stevenson & Murray aim to settle our clients' personal injury claims swiftly whenever possible, shortening the time it takes them to recover compensation for their losses. However, we are not afraid to take a case to trial if necessary. Our firm has years of litigation experience, and we know how to form a compelling case for our client before a civil court judge. Whatever your bus accident claim entails, you can trust our firm to provide comprehensive and responsive legal counsel through all stages of your recovery efforts.
Bus Accident Lawyer FAQs
Q: What Damages Can I Claim for a Bus Crash in Houston?
A: If another party is responsible for a personal injury you suffered in Houston, you have the right to seek accountability for any economic losses associated with the incident. You also have the right to seek pain and suffering compensation that reflects the severity of the harm you suffered and the long-term complications you face because of it. Your Houston bus accident attorney can provide an estimate of the total potential value of your claim.
Q: How Much Pain and Suffering Compensation Should I Seek With My Claim?
A: The state does not impose an upper limit on how much pain and suffering compensation you can include in your personal injury claim for a bus accident. Your Houston bus accident attorney can help determine a reasonable amount. They may use the overall severity of your injuries and the scope of long-term issues you face because of them as a starting point to calculate pain and suffering, or they may determine a figure based on the time it will take you to fully recover from your injuries.
Q: Why Should I Hire a Houston Bus Accident Attorney?
A: Even if you think that the fault for your recent bus accident is perfectly clear and you have a firm grasp on the total damages you can seek from the responsible driver, you should not assume that you can manage all your legal proceedings yourself. This would be incredibly difficult when recovering from serious injuries. Legal counsel you can trust means that your case is in trustworthy hands so you can focus on your recovery. You are more likely to win a civil case and more likely to maximize your case award when you have an experienced attorney representing you.
Q: How Long Do I Have to File a Civil Suit for a Bus Accident in Houston?
A: If you plan to pursue any type of personal injury claim in the state, you must file your case within the applicable statute of limitations. You have two years from the date your accident occurred to file your claim; otherwise, you lose the right to seek compensation from the defendant. Two years may sound like enough time, but it's vital to start the claim filing process as soon as possible. This preserves the integrity of any evidence and witness testimony you will need to prove fault for the incident.
Q: How Much Will It Cost to Hire a Houston Bus Accident Attorney?
A: It is understandable to have concerns about the potential cost of your legal fees when you need an attorney to help you recover from a bus accident. The attorneys at Stevenson & Murray accept personal injury clients on a contingency fee basis, meaning our client only pays a fee if and when we win compensation for their damages. When you choose our firm as your legal counsel, we will only take a percentage of the total award we obtain on your behalf as our fee, and you pay nothing if our team is unable to secure recompense for the damages.
Ultimately, every bus accident has the potential to cause tremendous damage to multiple victims, and any bus accident can easily raise very difficult questions of liability. Whatever your situation entails, you are most likely to succeed with your recovery efforts when you have legal counsel you can trust on your side. The sooner you secure legal representation from a Houston bus accident attorney, the more likely you are to maximize your total compensation. If you are ready to learn what a Houston bus accident attorney can offer in your situation, contact Stevenson & Murray today to schedule a free consultation with us.