To find the right attorney for your personal injury lawsuit, it takes more than simply finding someone with the skills to take on your case. You need a lawyer who you can trust to represent your legal needs. To establish this trust, you must get to know your attorney and make sure he or she understands your needs. This is the most important part of finding the right personal injury attorney for you.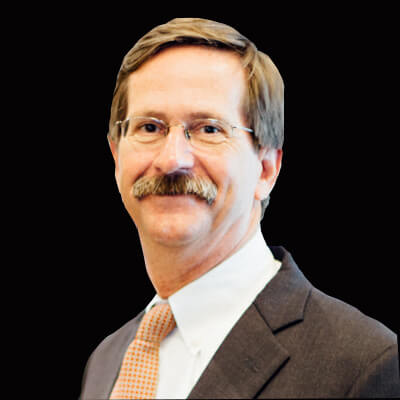 When you choose Stevenson & Murray to represent you, we want you to be confident in your choice. So, we have interviewed several of our attorneys to help you get to know us a little better. This month, we will be talking to founding partner John W. Stevenson Jr.:
Hi John, thank you for talking with us. We would like to help clients get to know you and your practice a little better, so we have prepared a few questions for you.
First, what made you want to become a lawyer?
A: I've always thought the practice of law was an admirable profession and would allow me to advocate for those unable to advocate for themselves.
Did anyone inspire you to be an attorney?
A: My dad went to law school but never practiced law.
What is your favorite part of being an attorney?
A: I enjoy being able to make a difference in people's lives by leveling the playing field with large corporations and insurance companies. This often allows our clients to recover the money that is needed to provide for their past and future financial and medical needs.
You have been practicing law for over 30 years now. Over those years, have you received any awards that you are proud of?
A: I have been named a Texas Super Lawyer on many occasions including last year. We have been listed on several occasions for having some of the largest personal injury verdicts in Texas and in the country. I am a member of the American Board of Trial Advocates and have held an AV rating by Martindale Hubbell for over 30 years.
What was the most memorable case you were involved with over the course of your career?
A: A young man was working on a drilling rig during a high-pressure water test on the equipment. Due to the fault of a number of companies, he was struck in the midsection by water pressured to 15,000 pounds per square inch. He suffered massive injuries to his large and small intestines which unfortunately led to his death a few years later. We were able to secure the money necessary to take care of all of his medical needs and provide financial support to him, his wife and their young child.
Wow, that is an incredible story. Let's change topics a little so everyone can get the opportunity to really know you. What do you do in your spare time outside the office?
A: I enjoy playing golf and watching sports of all kinds particularly football.
Are there any causes you support?
A: My wife and I are big believers in charitable giving. We routinely donate to SEARCH (Houston homeless), Foundation Communities in Austin, MD Anderson, Texas Children's Hospital, and various Houston parks and public spaces.
That's a lot of giving. Well, you are a busy attorney, and we don't want to take too much time away from your clients. Is there a message you would like to give to anyone considering calling Stevenson & Murray for help?
A: Our firm spares no expense to fully discover the facts of each case and give our clients the best opportunity they can have to win every dollar they deserve.
Need an Attorney You Can Trust? Call Our Houston Personal Injury Firm Today
The attorneys at Stevenson & Murray have faced down huge corporations to help the injured get the compensation they need. We have recovered hundreds of millions of dollars for the victims of accidents and their families. It does not matter if you were hurt in a car accident, out on an oil rig or while working on a sea vessel, when you are our client, you are our top priority. Call (713) 622-3223 to learn more about how we can help.