Houston wrongful death attorney/lawyer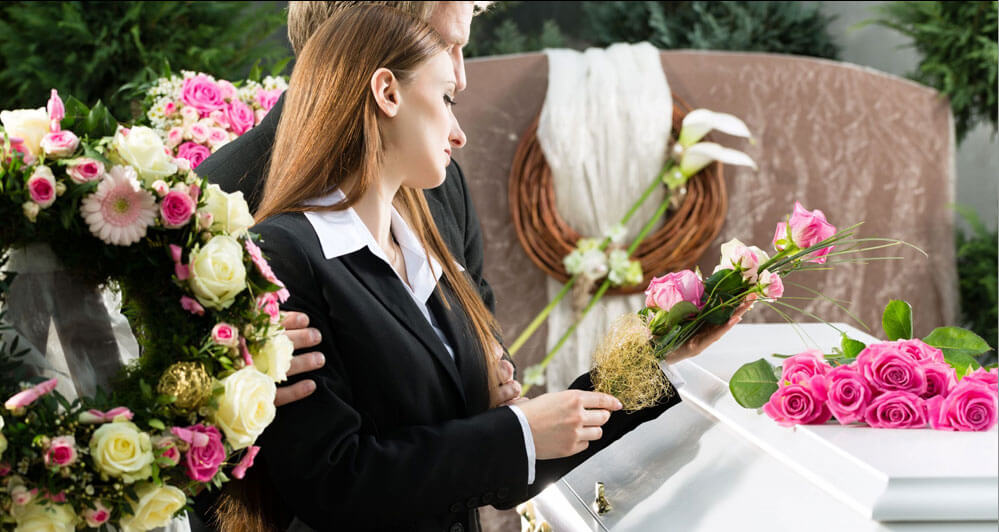 Experiencing the sudden and tragic death of a loved one can be a life-changing experience that causes a tremendous amount of anguish, emotional distress, and financial uncertainty. Knowing that another party is responsible for your loved one's recent death can make this situation even more difficult to bear. A wrongful death occurs whenever the actions of one party, whether intentional or negligent, result in the death of another person.
Representing Wrongful Death Claims for Houston, TX, Clients
Typically, when one party injures another party due to negligence or intentional misconduct, the injured party has the right to file a personal injury claim to seek compensation for their losses. When the victim does not survive this type of experience, their loved ones are left to seek alternative legal recourse. Generally, wrongful death claims replace personal injury claims when victims do not survive the actions of others. The victim's surviving family would have the primary right to file a wrongful death claim in response to this situation.
If you recently lost a loved one due to the actions of another party in the Houston, TX, area, the attorneys of Stevenson & Murray can assist you in holding them accountable. A successful wrongful death claim can potentially recover compensation for you and your family. While money will not replace your lost loved one or measure up to the emotional losses you and your other family members have experienced, it can provide peace of mind as you adjust to your new reality.
Why Should I Hire a Houston Wrongful Death Attorney?
Attempting to represent your own civil claim is incredibly difficult, especially for complex and emotionally stressful civil claims like wrongful death cases. If you were to try to represent yourself and your family without a lawyer in a Houston wrongful death claim, you could jeopardize your family's ability to recover compensation for the wrongful death. Even if the at-fault party's responsibility for your loved one's wrongful death is abundantly clear, the procedural steps you must complete to hold them accountable are more complicated than the average person typically expects.
Representing your wrongful death claim would mean meeting stringent court filing deadlines and various other procedural rules as you handle your day-to-day personal and professional obligations. Do not make an already challenging situation even more stressful for you and your loved ones by attempting to handle everything yourself. A Houston wrongful death lawyer will help you build your case, guide you through the civil court system, and provide detailed answers to your legal questions to approach this difficult situation with peace of mind. Legal representation you can trust makes the procedural side of your case more manageable and provides valuable reassurance and guidance when emotional distress causes uncertainty and frustration.
How Does a Wrongful Death Case Work in Houston, TX?
Wrongful death cases are very similar to personal injury cases in several ways. Therefore, it's vital to understand the procedural rules involved in this case if you plan to speak with a Houston wrongful death lawyer about your claim. First, you must account for the statute of limitations or time limit for filing a wrongful death claim. Texas state law allows you to file your claim within two years of your loved one's death. If you wait too long and this window passes, you will be unable to file a wrongful death case.
If the cause of your loved one's death is unknown for some time following the death, and you later discover that another party is responsible for causing the death, the "discovery" rule applies. This rule states that the statute of limitations begins upon discovery of a cause of death and not the date of the death itself.
Texas state law also limits who may file wrongful death claims. Generally, surviving spouses, children, and parents of the deceased have the primary right to file wrongful death claims. However, if the deceased had no close family, a personal representative of the deceased's estate, anyone who can prove a valid legal claim to the deceased's estate, or anyone financially dependent on the deceased might have grounds to file this type of civil claim.
Like personal injury claims, wrongful death claims hinge on proving negligence or a failure to exercise reasonable caution and care in a given situation. However, it is also possible for a wrongful death case to revolve around proving intentional misconduct caused the death in question. Should another party cause a wrongful death due to an intentional action or omission, the at-fault party faces much harsher penalties and may even qualify for criminal prosecution.
Compensation for Wrongful Death in Texas
It's important to remember that while personal injury claims aim to compensate victims of other parties' negligence and intentional misconduct, a wrongful death claim seeks compensation for the victim's surviving family. The damages available in most wrongful death cases include:
Reasonable funeral and burial expenses.
Lost financial support provided by the deceased.
Compensation for the family's pain and emotional distress caused by the untimely death.
While a wrongful death claim can potentially secure substantial compensation for the family's losses, it does not seek damages incurred by the deceased's estate. If the deceased's estate would have grounds for damages typically seen in a personal injury case, such as medical expenses and pain and suffering, the family could file a survival action in conjunction with the wrongful death claim.
If a defendant's behavior was exceptionally negligent, or if they caused the death in question due to criminal action or intentional harm against the victim, the judge handling the claim may also award punitive damages. In addition, if the defendant faces criminal charges for causing the death, the judge handling their criminal case could include restitution as part of sentencing.
Ultimately, any wrongful death claim can be an extremely stressful ordeal, and navigating this type of case successfully will come down to the skill and reliability of your legal team. Stevenson & Murray has years of experience providing comprehensive, compassionate, and responsive legal representation to clients facing challenging wrongful death claims in the Houston area. If you are ready to discuss your case with a Houston wrongful death attorney, contact us today and schedule a case evaluation with our team.