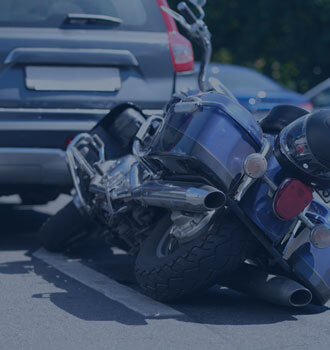 Houston motorcycle accident attorney / lawyer
Texas is home to many motorcycle owners, and you are likely to see many motorcyclists riding around the Houston area every day. While these vehicles can be enjoyable to ride, they are also dangerous in several ways. Motorcycles do not have the safety features found in standard passenger cars. They are also not enclosed, exposing the rider to external forces in a crash. If you or a loved one recently experienced a motorcycle accident someone else caused, you have the right to hold them accountable for any damages resulting from their actions.
Representing Motorcycle Accident Victims in Houston, TX
Stevenson & Murray can offer the compassionate and meticulous legal representation you need when you must file a motorcycle accident claim in the Houston, TX, area. We have years of experience handling complex civil claims on behalf of our clients. Our firm has the resources necessary to help you determine the best legal strategy for your motorcycle accident case. In every case we accept, our goal is to maximize our client's recovery as much as Texas state law allows.
Why Do I Need a Houston Motorcycle Accident Lawyer?
Attempting to handle any accident claim on your own is very challenging, even if another driver's fault is readily apparent. The average person with no legal training or practical experience in personal injury law would likely make mistakes in their court filings and the other procedural steps they would need to meet to succeed with their claim. Even if you managed to succeed on your own, you would be likely to overlook crucial areas of concern that influence your total recovery, potentially settling for less than you legally deserve
The right Houston motorcycle accident lawyer can make a significant difference in any motorcycle accident claim outcome. Instead of attempting to handle your medical recovery, your everyday personal and professional obligations, and your legal proceedings entirely on your own, have a Houston motorcycle accident attorney handle your case on your behalf so you can recover from your injuries with peace of mind. Choosing Stevenson & Murray to represent your claim increases your chances of success and will likely lead to far more compensation than you could have obtained on your own.
Determining Fault for a Motorcycle Accident in Houston
Texas enforces a fault system for vehicle accidents. This means all drivers must have auto insurance that meets the state's minimum requirements for liability coverage, and a driver at fault for an accident is liable for the resulting damages. It can be difficult to determine precisely how your recent motorcycle accident happened. These incidents typically occur very quickly and often result in severe injuries. You may be unable to discern fault, and your injuries could demand immediate emergency treatment.
Your Houston motorcycle accident lawyer will be a crucial asset as you gather evidence and witness testimony that helps you determine liability for your motorcycle accident. A good attorney can secure eyewitness statements, review police reports, and even file subpoenas for traffic camera recordings if necessary. Once you identify the party responsible for causing your accident, your Houston motorcycle accident attorney will help you hold them accountable.
Insurance After a Motorcycle Accident
Filing an insurance claim is usually an important and necessary first step toward recovering your damages from any vehicle accident in Houston. You must identify the driver responsible for the crash, obtain their insurance information, and follow your claim. It's also important to report the accident to your own insurance carrier. While liability for your accident may seem perfectly clear to you, there's no way to tell whether the insurance company will see things the same way. They may dispute your claim, request additional information, or outright deny it for various reasons.
Having an experienced Houston motorcycle accident lawyer draft a demand letter to the insurer on your behalf is a terrific way to minimize these risks. Once the insurer notices you have legal counsel advising you, they will be more inclined to process your claim swiftly in good faith. However, even if you succeed with your insurance claim and obtain the maximum coverage allowable under the at-fault driver's policy, this may not be enough to fully compensate for your losses.
Seeking Compensation With a Personal Injury Claim
Texas law allows the plaintiff in a personal injury claim to seek compensation for all damages caused by the defendant named in the suit. Therefore, your motorcycle accident claim could potentially allow you to recover:
Property damage. The at-fault driver's auto insurance may cover some of your vehicle repair costs, but anything that insurance won't cover can be included in your personal injury claim.
Medical treatment costs. Your motorcycle accident likely caused severe injuries, some of which may require extensive ongoing treatment. Therefore, the at-fault driver is liable for any medical expenses you incur because of their actions. This applies not only to immediate medical care costs following your accident but also long-term medical expenses for rehabilitation, ongoing therapy, and other treatments.
Lost wages. You could be unable to work for a long time after your motorcycle accident. If the incident caused a permanent disability, you might not be able to resume working at all. The defendant in your claim is liable for any lost income and lost earning potential you incur because of the accident.
Pain and suffering. Insurance will not compensate for non-economic damages, such as your physical pain and emotional distress. Your Houston motorcycle accident lawyer will help you determine the most suitable amount to include in your claim based on the number and severity of your injuries and whether you face permanent medical complications because of them.
Your motorcycle accident claim could be worth more than you expected. When you have an experienced team of Houston motorcycle accident lawyers like Stevenson & Murray handling your case, you can potentially maximize your compensation to the fullest extent possible under Texas state law. In addition, if you are recovering from a motorcycle accident someone else caused, we can help you explore your legal options. Contact Stevenson & Murray today to schedule a consultation with an experienced and reliable Houston motorcycle accident lawyer.